Waiting on an engine
With the engine on the way, I went to Buitelaar machinehandel to pick up an engine stand and crane and some other things which had been on my shopping list for a while. Combined it was worth a trip. If you're a "tool nerd" that shop is definitely worth a visit. Don't forget the drool bib.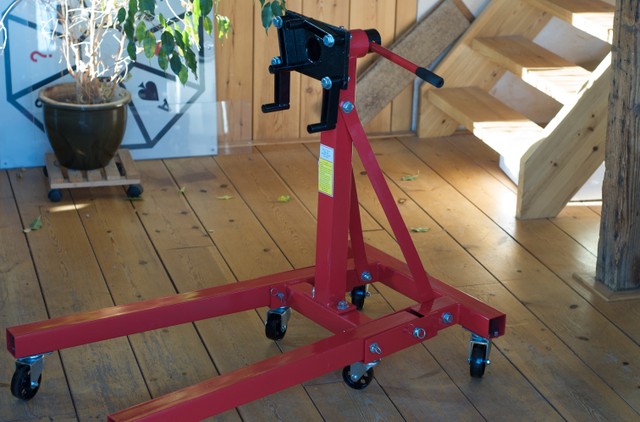 I went for the el cheapo option on the stand and crane; this showed during assembly. I had to augment the bolt pack inside with quite a few to get the things assembled, but alas it's there now.
While I was there I noticed a little gadget which seemed perfect to set the camber and castor for the suspension.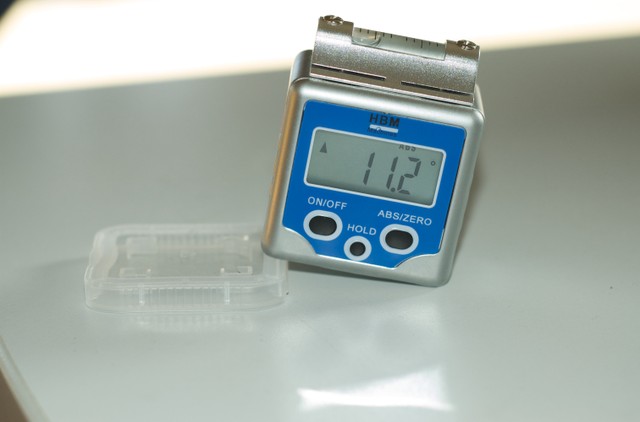 It's capable of doing both absolute and relative angle measurements and has a magnetic base. Sounds perfect in theory. I'll report back on how the thing works out in practice.