Further work on front-suspension
Continued with the front-suspension today. As mentioned yesterday, the right lower wishbone needed some help, so the two arms were pulled outwards a bit with a pulley and a piece of wood placed to keep them like that. After that fitting wasn't that hard.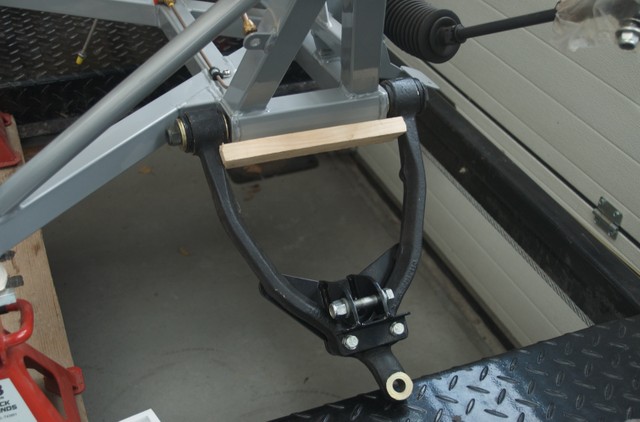 After assembly, I noticed that the right side fulcrum shaft was a about a centimeter shorter than the shaft used on the left side ???. After fastening them both the left side didn't "clamp", so the longer one is definitely not right. Checking the invoices from the supplier did not show a difference between the shafts. So, I'll have to contact them about that next week.
The upper wishbone fitting also did not go as planned. While the right side one fits nicely, the left uppper wishbone does not clear the chassis as can be seen in the picture below.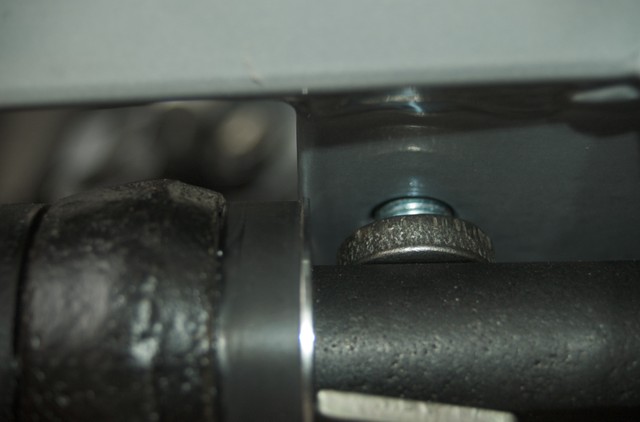 Now, before I start cutting into the chassis, I'm going to chat to some other people on this. It's not much of a difference and I probably could force fit it, but I want to make sure I'm not doing anything else wrong. The right side is a snug fit, just clearing the chassis.
All in all a bit less than I had planned for today. Oh well.