Slow days
Steadily working on the donor parts, but days are a bit slow lately. Finishing the details of the garage takes its time as well. After treating the first donor parts, I'm not completely satisfied with the finish that por15 plus the chassiscoat leaves.
The por15 itself is very nice, glossy and very smooth, so that's nice, but the chassis coat ruins the bit by leaving stripes and not smoothing out. Have to think about how to go about that. The first thing is to add a bit of solvent to the chassis coat to make it smooth out a bit better.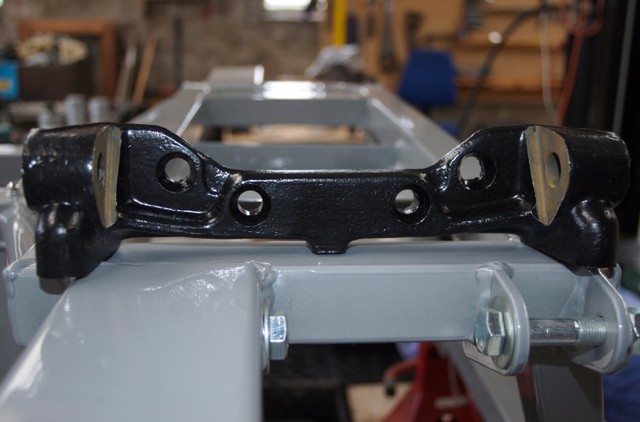 Next to that, inspecting the donor parts in detail reveals some things which need some attention. The parts are mostly in good condition, but obviously show their age and use.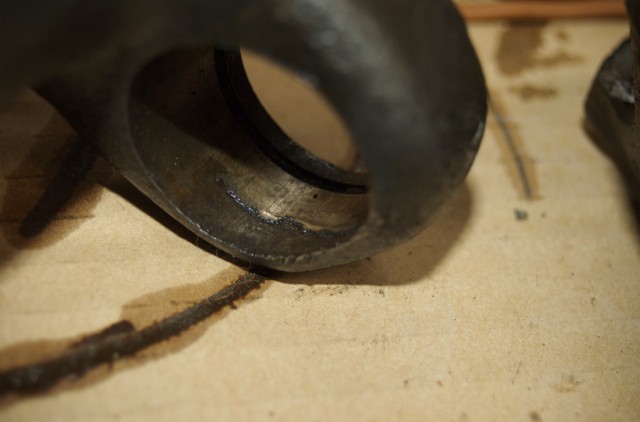 One of the parts showed a worn (broken ?) inner wall. The other shaft had problems too but those I managed to repair to satisfaction. This one will have to be replaced.