Yay! and Oops!
Success on the pivot shaft: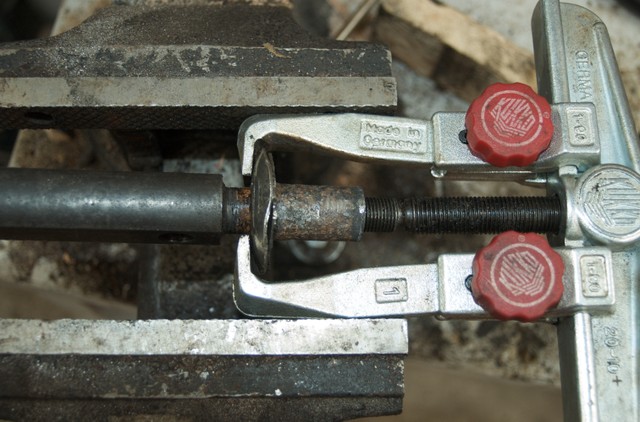 Some careful sawing and using a vice to hold the puller slowly released the last bits from the pivot shaft.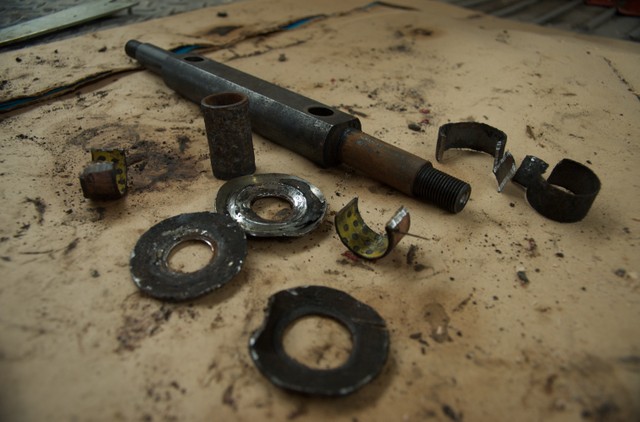 Yay!
On the other hand, trying to pull the stub axle from its carrier broke my puller: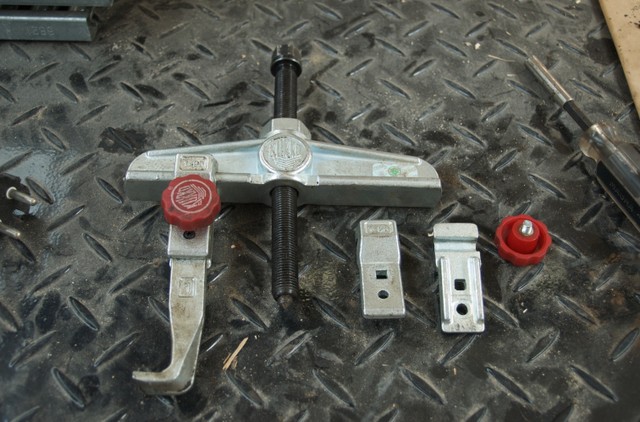 Oops! I then took the carrier to the local garage where their press quickly persuaded the stub axle to come out. I must get me one of those too!
All the donor parts are now disassembled, so the reconditioning of the diff is next. I ordered the gasket and a replacement pinion seal, let's hope that is all that is needed.