Fetched donorparts
Drove up to John Kox from Dax Benelux today to fetch two jaguar axles and a differential. The diff looked pretty good as is, as it has been in a Cobra until recently. I saw a little leakage on the front seal, so it needs reconditioning anyways.
The axles are horrid as usual, but i trust they will clean up nicely when i'm done with them.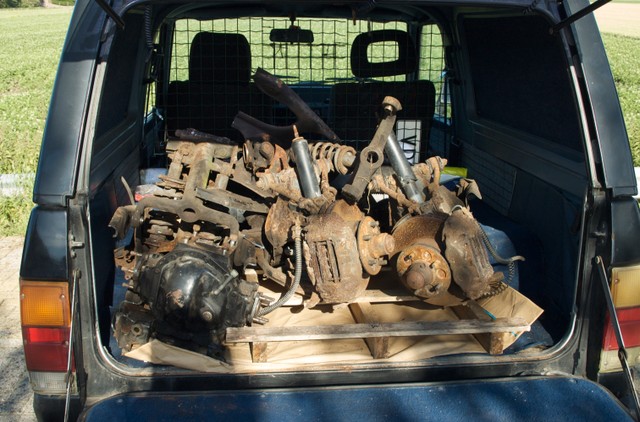 Man, these things are heavy.